Sorry, no people found for this search.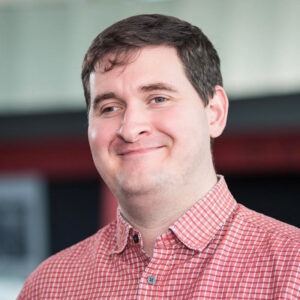 Asst. Prof. Anthony Reilly
Funded Investigator Modelling
Dublin City University
Biography
Anthony joined the SSPC as a Funded Investigator in Autumn 2018, supervising a project exploring the mechanical properties and chemistry of active pharmaceutical ingredients. After completing his PhD in structural chemistry in 2009 (Edinburgh) he held postdoctoral positions in the Technische Universität München and Fritz-Haber Institut of the Max-Planck Society.
From 2014-2017 he was a research scientist at the Cambridge Crystallographic Data Centre (Cambridge, UK) working on solid-form design with Pfizer Inc. Since February 2017 he has been an Assistant Professor in Computational Chemistry in the School of Chemical Sciences in Dublin City University.
Expertise
- Ab initio modelling
- Density functional theory
- Polymorphism
- Crystal structure prediction
- Solid form risk assessment and development
Publications