SSPC's Commitment to Equality, Diversity and Inclusion
At SSPC we believe that celebrating and supporting our diverse community provides a solid foundation for success.  Cultivating an environment that enables the advancement of complex scientific challenges through the range of perspectives, ideas and experiences of our diverse community, is key to our individual and collective success. We believe that everyone should feel free to bring their whole self to work.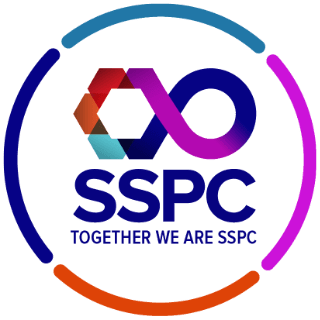 Vision & Value Statement:
'Together we are SSPC'
Diversity drives innovation in SSPC and we are committed to embedding a culture of diversity, equality and inclusion. We are building a sense of belonging to ensure everyone reaches their full potential. We are creating an organisation where everyone is welcome, because our differences are what make us strong.
The SSPC Equality, Diversity and Inclusion Council
SSPC is the Science Foundation Ireland (SFI) Research Centre for Pharmaceuticals. SSPC is a world-leading hub of Irish research expertise developing innovative technologies to address key challenges facing the pharmaceutical and biopharmaceutical industry. The SSPC is a unique collaboration between academia, industry and societal partners. This collaborative initiative offers the SSPC DC the opportunity to advise, influence, and drive diversity, equality & inclusion practices across the entire SSPC community, encouraging best practice among all partners.
Recognising the focus, and achievements, of our partners/community in advancing diversity, equality and inclusion, we will work with and learn from our partners. We aim to develop SSPC processes and procedures that integrate with, and compliment, those of our partners, and support their further development.
The SSPC Equality, Diversity and Inclusion Charter