SSPC's Education and Public Engagement is cutting-edge in best practice in teaching, learning and public engagement, yielding significant impacts through global partnerships.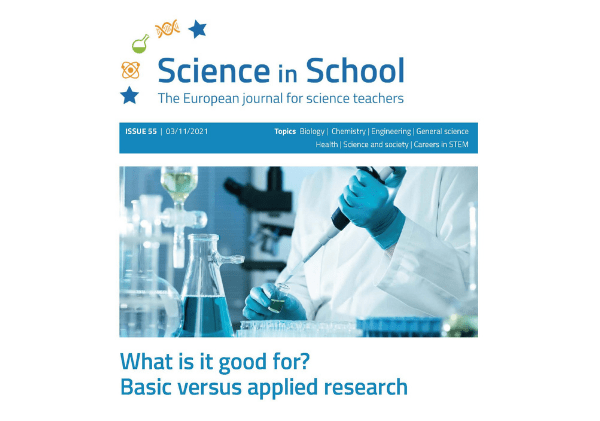 Checkout this latest collaborative Education & Public Engagement paper in Science for Schools, published with Science Foundation Ireland funded co-authors from across SSPC institutes. In the article, we provide a teaching activity to demonstrate the difference between basic and applied research. 
Also in the Education Sciences Special Issue: Emerging Technologies for STEM Curriculum. It discusses the impact of hooks on students in science and is the first paper to talk about this important pedagogical strategy in such depth.
Digital video has become a dominant form of student learning in and beyond the classroom, and thus its pervasive nature in contemporary learning environments commands scholarly inquiry. In this paper we explore a participatory design-based research approach to the integration of video hook technology in the post-primary science classroom (students aged 12–15). Video hooks were designed with the intention of engaging students and augmenting their interest in science. Teachers across ten schools voluntarily agreed to implement the video hooks, and with their students (N = 128) engage in a qualitative, observational methodology to ascertain their effect. Triangulated data was collected through teacher interviews (N = 10), structured lesson observation and researcher journal documentation. Results reveal that student reaction was instant and impactful with evidence of both triggered and maintained student interest.
SSPC Back Yard Science Competition
Backyard Science was a national online primary school competition that ran over the course of 4 weeks. This competition was developed to address the lack of STEM education available during the COVID-19 pandemic, running throughout the month of June. The project was aimed at primary school pupils across Ireland with specific emphasis placed on Munster. The competition was developed to engage pupils in STEM activities that utilised easily accessible equipment that would be readily available in a household setting. The use of recyclable materials would be a key aspect of the challenges each week. Congratulations to all winners.
SSPC Education & Public Engagement programme
SSPC's Education & Public Engagement programme is broad and varied, targeting pupils, teachers, parents, grandparents and the wider public. We place a particular focus on working with female pupils, those from a disadvantaged socio-economic background, and those living in geographical areas with little access to STEM research and activities.
Our team has featured on RTE's Late Late Show more than 3 times with many appearances on news and radio to tell our story and passion in the area. We ran a #Sites4Science campaign that brought science to the city and a Backyard Science challenge for primary school students at home.
Some highlights of our vast programme are our Teachers Continuous Professional Development Programme, our Transition Year Work Experience Programme, the SSPC Structured PhD and our Innovation in Medicines Project.
A major output of our activities in the EPE space covers 10 peer-reviewed publications, 20+ articles in Chemistry in Action and Science teacher journals in >650 secondary schools across Ireland and Europe. During Science week, SSPC featured in a special issue of Newsflash, a science magazine educating >6,000 primary school pupils.
The education space has over 40 global partnerships and the generation of a further €1.3M in additional funding, has allowed SSPC to become cutting-edge in best practice in teaching, learning & public engagement, yielding significant impacts through global partnerships. The funding has created additional positions to ensure further capacity building in the area. Some examples of our EU programmes:
DIVERSITY IN SCIENCE FOR SOCIAL INCLUSION PROJECT
DiSSI is a three-year project funded by the Erasmus+ Social inclusion & common values programme, (€625,000) more here.
EDUCATING SCIENCE TEACHERS FOR ALL ESTA PROJECT
ESTA is a three-year project funded by the Erasmus+ Capacity building in Higher Education programme, (€1M) more here.
RAW COMMUNICATION & ENGAGEMENT (RACE PROJECT)
An EIT RawMaterials funded programme aimed at changing the way scientists and researcher connect with the public about the broad area of Raw Materials, visit the website here.
ACTION RESEARCH TO INNOVATE SCIENCE TEACHING (ARTIST PROJECT)
SSPC work package leader of a global consortium of 10 partners across 7 countries (€900,000).
TEACHING MYSTERIES WITH INQUIRIES INCORPORATED (TEMI)
A project valued at €3.1M with 13 partners across 11 countries, 500+ teachers in 9 countries.
TO FIND OUT MORE GET IN TOUCH: [email protected]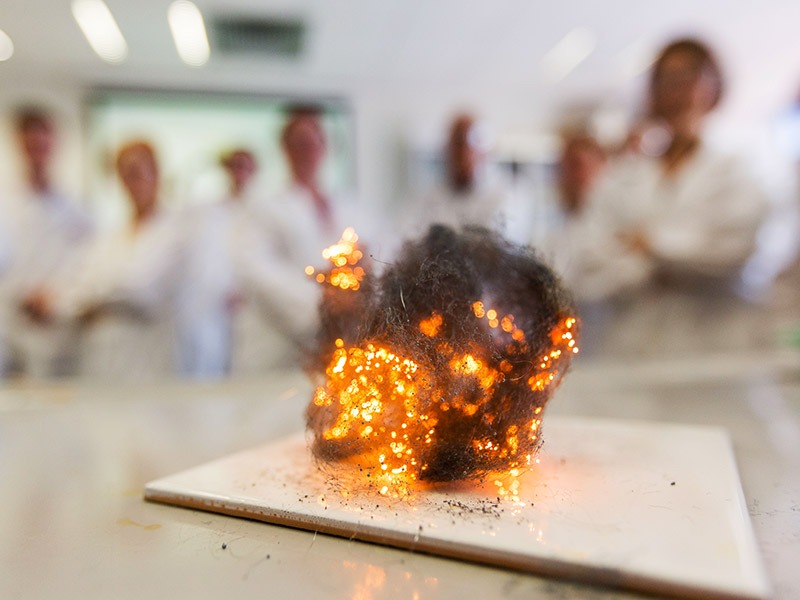 Check out our Teacher Experiment Videos