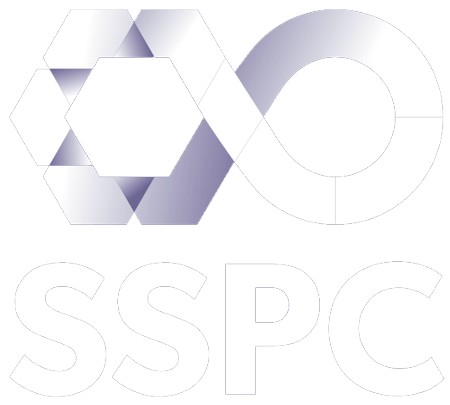 The Science Foundation Ireland Research Centre for Pharmaceuticals
SSPC is a world-leading hub of Irish research expertise developing innovative technologies to address key challenges facing the pharmaceutical and biopharmaceutical industry. Our in-depth scientific and engineering research expertise aids companies who need tailored solutions to their bespoke challenges.
Research
Our world-leading research programme  is defined through its unique collaboration abilities and building R&D excellence in one of Ireland's largest industries. SSPC has a broad research capability that encompasses scientific expertise in small and large molecule drug substance and drug product manufacturing with a particular emphasis on process optimisation, data analytics and ATMPs.
Talent
SSPC nurtures a talent pipeline of high calibre scientists and engineers for the sector, through our internal PhD training programme and various CPD mechanisms available to our industry partners. SSPC offers a unique proposition through its industry placement programme and 63% of SSPC graduates go on to be employed in industry both nationally and globally.
Industry
Since its inception, SSPC has successfully collaborated with over 50 industry partners, composed of indigenous and foreign operations, whose size range from small to multi-national. Collectively, this demonstrates a strong track-record in delivering applied research that enables industry to solve challenges leading to the development of better medicine. SSPC has supported 54 industry projects since 2019.
International Research Funding won
Peer-Reviewed Publications
Transition of Researchers to Industry
Education & Public Engagement Activities
Join SSPC's Alumni Group
SSPC alumni can be found all over the world, no matter how long you were part of our Centre, we want to connect and would love to hear from you.
Join
SSPC's world-leading Research Programme
Our unique and innovative culture of collaboration is helping the global pharmaceutical and biopharmaceutical industry to develop more environmentally sustainable methods for drug manufacturing; to increase the range of medicines available to the public and to reduce drug manufacturing costs. SSPC's advanced research programme extends from Molecule, Materials and Medicine into the Manufacturing and Modelling space.