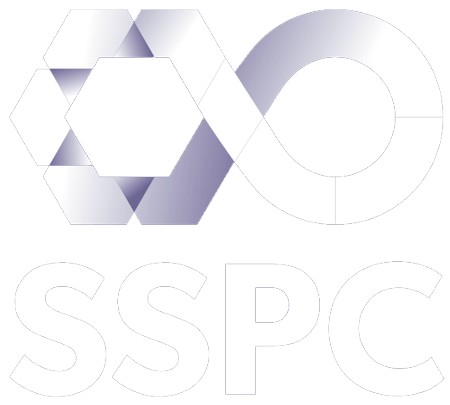 The Science Foundation Ireland Research Centre for Pharmaceuticals
SSPC is a world-leading hub of Irish research expertise developing innovative technologies to address key challenges facing the pharmaceutical and biopharmaceutical industry
Research
Our research programme covers the full scope of pharmaceutical R&D with the exception of the discovery of new chemical entities under five research themes: Molecules, Materials, Medicines, Manufacturing and Modelling.
Talent
There is a real opportunity for Ireland to grow the volume of high value jobs in the pharmaceutical sector. SSPC offers a unique proposition through its industry placement programme and 80% of SSPC graduates go on to be employed in industry both nationally and globally.
Industry
 SSPC are developing innovative technologies to address key challenges facing the pharmaceutical and biopharmaceutical industry. We delivery industry-relevant technical solutions, resulting in job growth and retention within the sector.
Join SSPC's Alumni Group
SSPC alumni can be found all over the world, no matter how long you were part of our Centre, we want to connect and would love to hear from you.
Join
SSPC's world-leading Research Programme
Our unique and innovative culture of collaboration is helping the global pharmaceutical and biopharmaceutical industry to develop more environmentally sustainable methods for drug manufacturing; to increase the range of medicines available to the public and to reduce drug manufacturing costs. SSPC's advanced research programme extends from Molecule, Materials and Medicine into the Manufacturing and Modelling space.