Sorry, no people found for this search.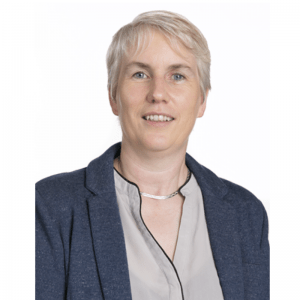 Dr Anne Moore
Funded Investigator Medicines
University College Cork
Biography
Dr Anne Moore completed a PhD in HIV vaccine immunology with Professor Kingston Mills at NUI Maynooth. She completed post-doctoral work on HIV in the Wistar Institute in Philadelphia and further work on recombinant DNA and adenovirus vaccines against HIV and Ebola viruses at the University of Michigan. As a senior immunologist in Prof. Adrian Hill's group in the University of Oxford, she developed several vaccine candidates against malaria, TB and influenza. In 2007, she moved to UCC as a Lecturer in Pharmacology, at the School of Pharmacy and is currently on secondment, as a Senior Lecturer, in the School of Biochemistry & Cell Biology. In 2016 she worked in the vaccine biotech company, Vaxart, South San Francisco while on sabbatical. Here she worked on tablet-based oral vaccines for a range of therapeutic and prophylactic vaccines. Dr. Moore's research interests are in vaccine development, principally access and acceptability. She focuses on developing and clinically translating efficacious vaccines that can be thermostabilised for easy distribution in new, non-injectable formats for easy administration, such as tablets, microneedle skin patches and intranasal delivery systems. Dr Moore and colleagues in the School of Pharmacy have also researched and published on vaccine confidence in Ireland.
Expertise
Vaccines Immunology of vaccines and infectious disease Adjuvants Virus vector production and formulation Microneedle drug and vaccine delivery Pre-clinical and clinical vaccine testing
Publications