Sorry, no people found for this search.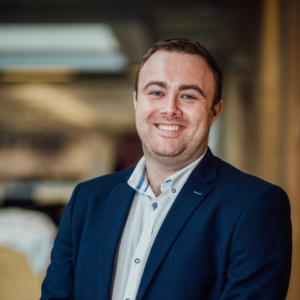 Jamie Guidera
Business Development and Commercialisation Manager
University of Limerick
Biography
Jamie began his career in the pharmaceutical sector in the late 2000s, after graduating as a chemist from Waterford Institute of Technology. In his career to date, Jamie has held various technical & leadership positions, up to associate director level. In these roles he has developed a track record of working collaboratively with his stakeholders and clients to successfully deliver million-euro projects. During this time, he has also built-up significant experience in the areas of drug product development, management of large capital projects, cleaning validation & toxicology, and analytical chemistry. At the SSPC, Jamie's focus is identifying areas in which this world-leading hub of Irish research and innovation can further collaborate with industry partners to address key challenges facing the pharmaceutical and biopharmaceutical industry.