Sorry, no people found for this search.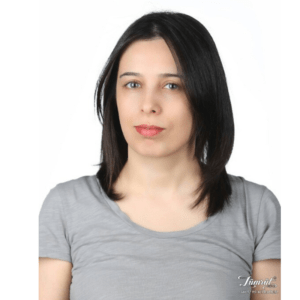 Dr Ebru Eren
Postdoctoral Researcher: Science Education & Public Engagement in Science
University of Limerick
Biography
Dr Ebru Eren is a postdoctoral researcher at SSPC, the Science Foundation Ireland Research Centre for Pharmaceuticals, at the University of Limerick, working on Science Education and Public Engagement in Science. She is involved in ERASMUS ESTA project– Educating Science Teachers for All – with a specific focus on linguistic heterogeneity and cultural diversity in science classrooms. She graduated from Trinity College Dublin with a PhD in Education in 2021. She investigated the science development of women in the fields of physics and physical sciences in Irish higher education from a gender perspective. Her bachelor's degree is in Language Teaching and her master's degree is in Gender and Women's Studies. Before pursuing her PhD, she worked as a post-primary language teacher in Turkey between 2007 and 2017. Her research interests are mainly centred around gender, identity, and power in the context of science, linguistic and cultural diversity in classroom, feminist research, Queer theory, performativity and widening participation in higher education.
Expertise
gender identity power in the context of science linguistic cultural diversity in classroom feminist research Queer theory performativity