Sorry, no people found for this search.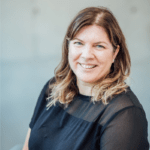 Hilda Fogarty
Research Programme Manager
University of Limerick
Biography
After 12 years working in industry as an R&D Chemist and New Product Development team leader, Hilda joined the University of Limerick in 2014 where she has worked as a senior technical officer in the School of Medicine supporting clinical skills teaching and the research lab. Hilda has an MSc in Project and Programme Management and is also a qualified science teacher.