Sorry, no people found for this search.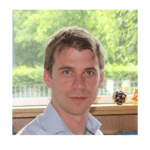 Dr Matthias Vandichel
Funded Investigator Modelling
University of Limerick
Biography
Matthias Vandichel obtained his master's degree in chemical engineering and Ph.D. from Ghent University. Initially, he investigated catalytic reactions within zeolites and metal-organic frameworks. After his Ph.D., he expanded his research activities to the active site modulation of catalysts as a postdoctoral fellow of the Research Foundation Flanders. He enjoyed postdoctoral periods in Ghent University (Belgium), IRCELYON (France), Chalmers (Sweden), and Aalto University (Finland). Matthias lectures chemical engineering modules at the University of Limerick and leads a dynamic multidisciplinary team (Materials and Catalysis Modelling group – https://macatamo-group.com). He is a member of the Bernal Institute and Fellow of the Royal Society of Chemistry (FRSC).
Expertise
• molecular modelling • computational catalysis • multiscale and mechanistic modelling • chemical engineering • material interfaces • crystalline porous solids
Publications