Sorry, no people found for this search.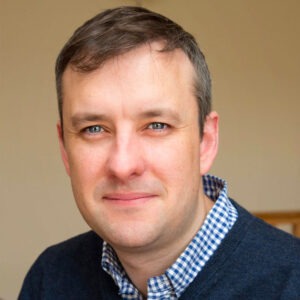 Assoc. Prof. Andrew Kellett
Funded Investigator Molecules III
Dublin City University
Biography
Andrew Kellett is Associate Professor of Inorganic and Medicinal Chemistry in the School of Chemical Sciences at Dublin City University, Ireland. His group are based at the National Institute for Cellular Biotechnology (NICB) and Nano-Bioanalytical Research Facility (NRF) and focus on artificial gene editing, metallodrug discovery, and therapeutic nucleic acids.
He is coordinator of the Horizon 2020 Marie Skłodowska-Curie Innovative Training Network (ITN) ClickGene, the Science Foundation Ireland (SFI) Career Development Award Polynuclear Platinum(II) Biomaterials (PPtBio) for Antisense Therapeutic Application and Detection of Human Genetic Disease, and his lab is also supported by the Irish Research Council and the Science Foundation Ireland funded Synthesis and Solid-State Pharmaceutical Centre.
He is a graduate of Maynooth University (B.Sc.) andTechnological University Dublin (PhD) and was then appointed as A.F. Graves Postdoctoral Fellow at the Focas Research Institute until 2011 and thereafter joined the School of Chemical Sciences at Dublin City University.
Expertise
- Inorganic and Medicinal Chemistry
- Nano-Bioanalytical Research
- Artificial gene editing
- Biomaterials
- Antisense Therapeutic Application
- Genetic Diseases
Publications