Sorry, no people found for this search.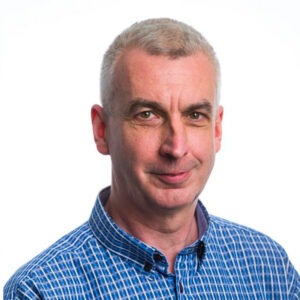 Prof. Patrick Frawley
Funded Investigator Materials
University of Limerick
Biography
Dr. Patrick Frawley has extensive academic-industrial research experience. He is a Senior Lecturer in Aerodynamics and has supervised thirteen doctorates to completion in the areas of process design and turbomachinery design.
Through the University of Limericks' partnership with Aughinish Alumina (Rusal) he led the process-modelling team in their development and modification of the plant. In his current role as a funded Investigator for the SFI funded Solid-State Pharmaceutical Centre (SSPC) he plays a leading role in process modelling and optimization of crystallization.
In 2013, he led a research team funded by SFI/TIDA to examine a commercial crystallization process. An accurate design space determination approach combined with process modelling resulted in a transformed crystallisation process including innovative developments: a potential yield increase of over 3% at plant scale and significant reductions in process time, solvent use and complexity, with improvements in throughput and better product quality control.
He has chaired two conferences where Irish industry proactively addressed the key challenges of API manufacture namely 1st SSPC Continuous Processing workshop, 2013 and Process Analytical Technology Conference, 2015.
Expertise
- Process Modelling
- Crystallization kinetics
- Continuous processing
-Plug Flow Crystallizers (PFCs)
- Computational Fluid Dynamic
Publications