Sorry, no people found for this search.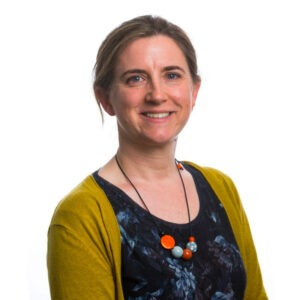 Asst. Prof. Deirdre D'Arcy
Funded Investigator Medicine
Trinity College Dublin
Biography
Deirdre D'Arcy (M Pharm, PhD, MPSI); Deirdre is a qualified pharmacist (1999) and holds post graduate diplomas in both Clinical Pharmacy and Quality Improvement, and a PhD in Pharmaceutical Technology. After spending 3 years training as a specialist clinical (hospital) pharmacist, during which time she developed an interest in Clinical Pharmacokinetics, Deirdre spent some time in community pharmacy. Following this she undertook a PhD in Pharmaceutical Technology, exploring methods to mathematically simulate pharmaceutical dissolution testing, in particular dissolution testing environments (hydrodynamics/apparatus effects). Concurrently, she undertook a diploma in quality improvement.
She continues research in hydrodynamics and dissolution, focussing on understanding and simulating dissolution conditions, including applications for novel dosage forms, parenteral formulations and clinically relevant dissolution conditions. She has co-developed a dissolution simulation software package and shadowgraph imaging technology (to simulate and visualise dissolution processes) with the School of Mechanical and Manufacturing Engineering, TCD (Dr. Tim Persoons). Her current position is Associate Professor in Pharmaceutics and Pharmaceutical Technology, School of Pharmacy and Pharmaceutical Sciences, Trinity College Dublin.
Expertise
- Dissolution/release testing
- Dissolution simulation and imaging
- Bio/clinically relevant dissolution
- Hydrodynamics
- Pharmacokinetic modelling
Publications