Sorry, no people found for this search.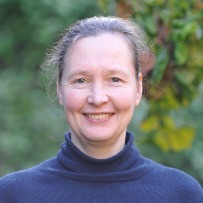 Dr. Andrea Erxleben
Funded Investigator Materials
NUI Galway
Biography
Andrea obtained her PhD from the University of Dortmund, Germany. After postdoctoral work at McGill University, Montréal, Canada she returned to the University of Dortmund where she completed her "habilitation" and obtained the "venia legendi" for Inorganic Chemistry.
In 2007 Andrea joined the School of Chemistry at NUI Galway. She held a SFI-funded Stokes lectureship for Medicinal Chemistry from 2008 to 2013 and is currently a Senior Lecturer for Inorganic Chemistry. She has been involved with SSPC as a Funded Investigator since its inception in 2008.
Expertise
- Cocrystallization
- Amorphous composite materials
- Polymorphism
- Mechanochemical synthesis
- Solid form characterisation
- Medicinal Inorganic Chemistry
- Metallodrugs
Publications