Sorry, no people found for this search.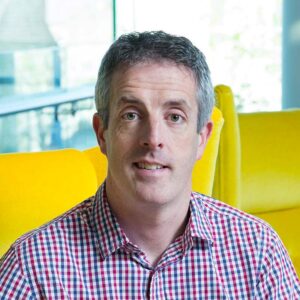 Dr. Brendan Griffin
Funded Investigator Medicine
University College Cork
Biography
Currently a Senior Lecturer and MSc Course Director at the School of Pharmacy as University College Cork. He completed his BSc. Pharm. degree (1992-96) and PhD in Pharmaceutics (1997-2001) at the School of Pharmacy in Trinity College Dublin. After working in pharmaceutical industry for a number of years (at Élan and Servier), he returned to academia in 2005.
Dr. Griffin research interests focus on the development of optimised oral drug delivery systems. This includes lipid based formulations for enhancing bioavailability of poorly soluble drug compounds; design of targeted drug delivery to the colon and to the intestinal lymphatics.
He continues to interact closely with the pharmaceutical industry and has a number of research collaborations with international partners. He is Project Coordinator of the €4m Horizon 2020 funded Marie Sklodowska-Curie Marie Actions Innovative Training Network – PEARRL – Pharmaceutical Education And Research with Regulatory Links.
Expertise
- Increasing oral absorption of poorly water soluble drugs
- Bio-enabling formulation design
- Lipid based drug delivery systems
- Physiologically based Pharmacokinetic Modelling (PbPK)
Publications