Sorry, no people found for this search.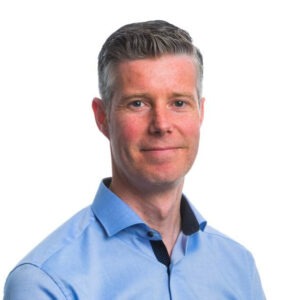 Dr Darren Griffith
Funded Investigator Molecule II
Royal College of Surgeons Ireland
Biography
Graduated with a BSc in Chemistry from University College Dublin in 2000 and later completed a PhD in 2004 in Medicinal Chemistry at the Department of Chemistry, RCSI under the supervision of Prof. Celine Marmion.
Following a Post-doctoral Research Fellowship in the School of Chemical Sciences, Dublin City University (2004-2005) with Prof. Robert Forster and Prof. Tia Keyes, held a temporary lecturing position in chemistry (2005-2006) in RCSI.
Appointed at RCSI as post-doctoral research fellow in 2006, as lecturer in chemistry in 2010 and as senior lecturer in chemistry in 2018. Joined the SSPC community as an SSPC-PharM5 Funded Investigator in 2019. Research interests include the development of designer clinical drug hybrids with applications in delivery and reporting processes.
Expertise
- Medicinal chemistry
- Drug hybrids
- Chemical conjugation
- Reporting
- Delivery
Publications