Sorry, no people found for this search.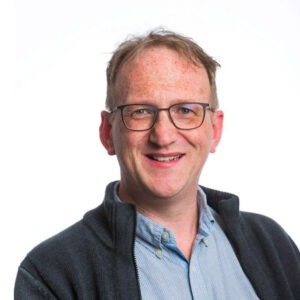 Dr Finbarr O'Sullivan
Funded Investigator Molecule III
Dublin City University
Biography
Finbarr O'Sullivan is a Senior Post-Doctoral researcher and Associate Director in the National Institute for Cellular Biotechnology at Dublin City University. He conducts research on cornea biology. This has focused has on establishing culture techniques for corneal-limbal epithelial stem cell replacement. In conjunction with collaborators in The Royal Victoria Eye & Ear Hospital (RVEEH), Dublin and the Irish Blood Transfusion Service (IBTS), this technique received regulatory approval in January 2016 and was used on June 2016 in the clinic for the first time. His current research interests include:
Identifying and deciphering the interactions of limbal – corneal stem cells with the surrounding environment. Investigating the role of miRNA in Fuchs dystrophy and cornea endothelial culture.
Development of advanced in vitro models to investigate disease and compound interactions. These include intestinal models to study micro nutrient uptake interactions with metal complexes and skin models to study material and compound interactions.
Expertise
- Tissue Engineering
- Cornea
- Skin
- Intestine
- Cell Culture
Publications