Sorry, no people found for this search.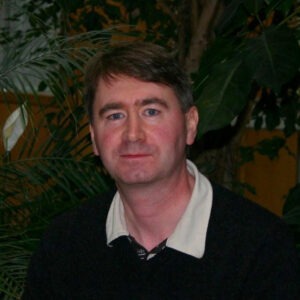 Dr. Humphrey Moynihan
Funded Investigator Materials
University College Cork
Biography
Humphrey Moynihan received BSc and PhD degrees in Chemistry and Organic Chemistry from University College Cork and did postdoctoral work in Medicinal Chemistry at the Universities of Exeter and Bristol. He was Lecturer in Organic Chemistry at Liverpool John Moores University and, since 2002, at University College Cork.
His research interests are focused on the interface between process synthetic chemistry and solid state properties of particulate molecular solids, and have been supported by Enterprise Ireland, IRC, SFI and MSCA funding. He has participated in the SSPC at both the SRC and Research Centre stages, in particular in research on flow chemistry and impurities in crystallisation.
In UCC, he is a PI in the Analytical and Biological Chemistry Research Facility and is also currently Head of the School of Chemistry.
Expertise
- Process chemistry in batch and flow
- Crystallization processes and solid-state forms
- Impurities in molecular crystals
- Crystal chemistry of saccharides
Publications