Sorry, no people found for this search.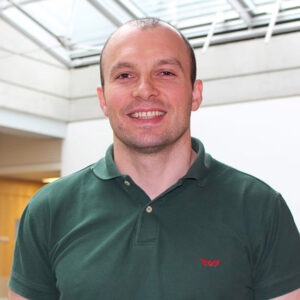 Dr. Luis Padrela
Funded Investigator Manufacturing
University of Limerick
Biography
Dr. Padrela was successfully funded as an Assistant Coordinator/Project Leader in 2016 on an US-Ireland R&D Partnership, which was funded by NSF and SFI, and aims to develop continuous manufacturing methods of nanoparticles for the global pharmaceutical industry.
In 2017, Dr. Padrela was funded as the Entrepreneurial Lead in a highly prestigious NSF/SFI I-Corps Entrepreneurial programme, where he and his team performed customer discovery with more 110 potential customers and more than 60 pharmaceutical companies (US, Ireland and UK) on a novel pharmaceutical nanotechnology recently developed by Dr. Padrela.
In 2018, Dr. Padrela was awarded approx. half a Million euros by Enterprise Ireland to build his team of researchers and further develop/scale-up his nanotechnology with the objective to commercialize his nanotechnology and spin-out a company in 2 years' time. In addition to this, Dr. Padrela has been supporting and collaborating with several PhD and Master students in his Institution as well as supporting undergraduate students (Industrial Biochemistry and Chemical Engineering) to succeed in acquiring funding for Postgraduate grant applications.
Expertise
- Nanoparticles
- API process development
- Manufacturing
- Final dosage formulation
Publications