Sorry, no people found for this search.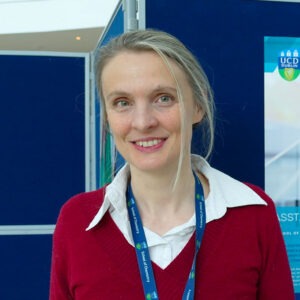 Dr Marina Rubini
Funded Investigator Molecule I
University College Dublin
Biography
Marina did her PhD at Max-Planck Institute for Biochemistry in the group of Prof. Robert Huber. In 2005 she joined the group of Prof. Arne Skerra (Technical University Munich) as a Post-Doctoral Researcher, where she worked on the establishment of a new bacterial system for the incorporation of non-natural amino acids into proteins in vivo by means of amber suppression methodologies.
In 2008, she moved to the University of Konstanz as a post-Doctoral researcher in the laboratory of Prof. Andreas Marx. In 2012 she became an independent group leader at the University of Konstanz, focusing on co- and post-translational engineering of therapeutic proteins with non-natural amino acids and on investigations and engineering of protein folding and stability.
In 2016, she was a Senior Scientist at the ETH Zurich (Department for Molecular Biology and Biophysics), before moving to Ireland, where she is currently Assistant Professor at UCD in the School of Chemistry.
Expertise
- Protein engineering
- Protein folding
- Bio-orthogonal modifications
- Synthesis and incorporation of non-natural amino acids into proteins
- Chemical ligation
Publications