Sorry, no people found for this search.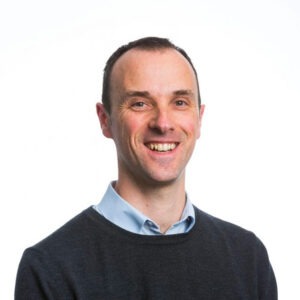 Dr. Niall O'Reilly
Funded Investigator Medicine
Waterford I.T.
Biography
Niall joined Waterford Institute of Technology (WIT) in 2009 to lead the then newly established Pharmaceutical and Molecular Biotechnology Research Centre (PMBRC). Under his leadership the PMBRC has grown to become a leading research centre in the pharmaceutical, chemical and biological sciences with a wide range of national, international and industry partnerships.
Prior to joining WIT, Niall worked for over 6 years in research and development in the pharmaceutical industry with Elan Drug Delivery (now Alkermes) and Genzyme Ireland Ltd. (now Sanofi). His industry roles included formulation, process development, analytical development, clinical manufacture and scale-up of solid dosage forms. In his current role Niall has developed research interests in drug delivery, drug formulation and pharmaceutical analysis and became a funded investigator in SSPC in 2014 under the Medicines theme.
Niall has a B.Sc. in Industrial Chemistry and a Ph.D. in physical chemistry, both from the University of Limerick.
Expertise
- Drug delivery
- Drug product formulation
- Pharmaceutical analysis
- Pharmaceutical manufacturing
- Solid state characterisation
Publications