Sorry, no people found for this search.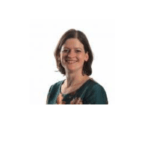 Dr Orla McCormack Education & Public Engagement
Funded Investigator
University of Limerick
Biography
Dr Orla McCormack is a Senior Lecturer in the School of Education, University of Limerick. Orla is a qualified science teacher and has worked in higher/teacher education for over a decade. Orla's teaching and research interest focus on curriculum, curriculum change and reflective practice. Orla has led a number of national and internationally funded project. She is co-director of the NCCA funded evaluation of the Framework for Junior Cycle. She is co-PI on a Horizon 2020 project looking at Education Outside the Classroom and an Erasmus+ funded project, Teacher Academies, that supports newly qualified teachers in their early years of teaching.
Expertise
Curriculum Curriculum development/evaluation Reflective practice
Publications