Sorry, no people found for this search.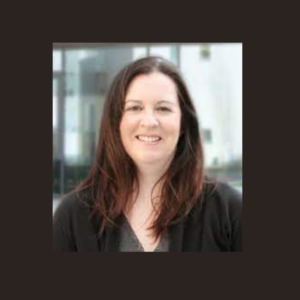 Asst. Prof. Paula Medeady
Funded Investigator Molecules III
Dublin City University
Biography
Paula is a Principal Investigator at National Institute for Cellular Biotechnology and an Assistant Professor in the School of Biotechnology, Dublin City University. 1989-1993: BSc (Hons) Biotechnology, Dublin City University 1993-1997: Ph.D, National Cell and Tissue Culture Centre (NCTCC), DCU Oct 1997-May 2001: Post-doctoral Research Scientist, NCTCC, DCU June 2001-present: Senior Research Scientist, NICB, DCU October 2007-present: Programme Leader, Proteomics Core Facility, NICB, DCU. October 2015 - present; Associate Director NICB. March 2021 - Assistant Professor, School of Biotechnology, DCU. Paula's research interests are in the area of Biopharmaceutical Research of CHO cells where she uses proteomic characterisation of recombinant mammalian cells (Chinese hamster ovary (CHO) cells) in order to gain insights to improving productivity of biopharmaceuticals. This involves the analysis of CHO cells under varying bioprocess relevant conditions in order to identify targets that will be used to genetically engineer CHO cells to produce recombinant product (e.g. monoclonal antibodies) more efficiently. She also has particular expertise in the analysis of cellular post-translational modifications (e.g. phosphorylation, ubiquitination, etc.) that play important roles in bioprocess-relevant phenotypes such as growth and productivity Paula also has research interests in Clinical Proteomics including the proteomic analysis of membrane proteins from cancer (pancreatic cancer/uveal melanoma) in order to identify cell surface targets that may be amenable to therapeutic intervention, e.g. with monoclonal antibody and/or antibody drug conjugate (ADC) therapies.
Expertise
Proteomics, clinical proteomics, mass spectrometry, bioprocessing, biopharmaceuticals, uveal melanoma, pancreatic cancer
Publications