Sorry, no people found for this search.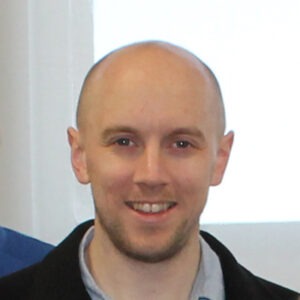 Dr Peter Byrne
Funded Investigator Molecule I
University College Dublin
Biography
Peter Byrne is an organic chemist at University College Dublin. He joined the School of Chemistry at UCC in November 2016. His research is currently focused on CO2 utilisation, organocatalysis, Green chemistry, asymmetric synthesis, and protecting group-free synthesis. He also has long-standing research interests in organophosphorus chemistry, physical organic chemistry, ambident reactivity, and observation of reactive intermediates. Peter is currently at University College Dublin.
Prior to joining the School of Chemistry in UCC, Peter was funded by an Alexander von Humboldt Fellowship to carry out Postdoctoral research in the group of Prof. Herbert Mayr in LMU Munich on ambident nucleophilicity and developing a quantitative Lewis basicity scale (2014 – 2016).
From 2012 – 2014, he carried out Postdoctoral work in the group of Prof. Declan Gilheany in UCD in organonitrogen chemistry, on mechanistic investigations in organophosphorus chemistry, and on developing chromatography-free means of purifying alkenes produced by Wittig reactions. His PhD focused on the mechanism of the Wittig reaction, and was carried out under the supervision of Prof. Declan Gilheany (UCD, 2007 – 2011). He was the recipient of a Springer Thesis Prize in 2012.
Expertise
- Organophosphorus chemistry
- Organocatalysis
- Mechanistic investigation
- Physical organic chemistry
- Stopped flow instrumentation.
- Reaction kinetics
Publications