Sorry, no people found for this search.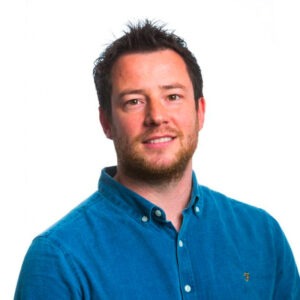 Dr Rob Elmes
Funded Investigator Molecule II
Maynooth University
Biography
Rob graduated with a B.A. Mod. (1st Class) in Medicinal Chemistry from Trinity College Dublin in 2007 before he was awarded an IRCSET Embark Scholarship to undertake his PhD under the supervision of Prof. Thorri Gunnlaugsson at TCD.
After a short postdoctoral tenure at the Trinity Biomedical Sciences Institute in Dublin, Rob moved to The University of Sydney under the guidance of Prof. Kate Jolliffe where he was involved in the development of new platforms for the recognition, sensing and transport of biologically relevant anions.
In late 2014, Rob returned to Ireland taking up a lecturing position at Maynooth University where he is currently a Lecturer in Organic Chemistry within the Department of Chemistry. Rob's research interests lie in the fields of Supramolecular Chemistry and Chemical Biology where the group is trying to use supramolecular chemistry to develop areas in biomimetic materials as drug delivery vehicles, bioconjugation methodologies, diagnostic tools and therapeutic agents.
Expertise
- Supramolecular chemistry - Chemical synthesis - Protein/peptide bioconjugation - Biomimetic materials - Medicinal chemistry
Publications