Sorry, no people found for this search.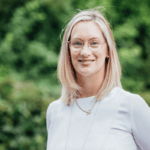 Dr Sarah Hayes
Chief Operating Officer
Biography
Sarah has more than 13 years' experience working at the interface of academia and industry, working in research, education, operational management and large-scale project management in industrial, academic, national and international settings. Sarah has previously held the position of SSPC Associate Director for Academic Partnerships and Public Engagement, and prior to that held positions in Mary Immaculate College, the University of Bremen and University of Limerick. A well-established Principal Investigator (PI), Sarah has significant experience in managing multinational and multi-sectoral R&D projects, having been awarded more than €7.3M, with €1.2M directly to Sarah as PI for her own research portfolio. Sarah established SSPC's award winning bespoke industry-academic internship programme linking the PhD curriculum with industry sector needs, including the delivery of trainee industrial placements.