Sorry, no people found for this search.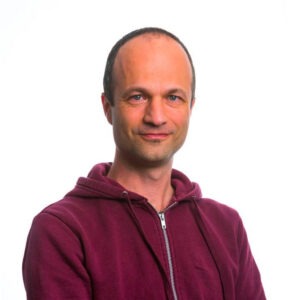 Dr. Tim Persoons
Funded Investigator Medicine
Trinity College Dublin
Biography
Tim Persoons is an Assistant Professor in the Department of Mechanical & Manufacturing Engineering at Trinity College Dublin (TCD) and Visiting Faculty in the NSF I/UCRC Cooling Technologies Research Center at Purdue University. Following his doctorate at KU Leuven, he joined TCD in 2006 where he was awarded two Irish Research Council Fellowships. Tim is leading a research team on electronics thermal management, adaptive flow control technologies using unsteady flow actuation and developing novel high dynamic range particle image velocimetry (PIV) and shadow imaging methods for particle sizing and motion tracking analysis. He has attracted €2.1m in research funding and has published over 120 peer-reviewed journal articles, conference publications and invited lectures. He is a THERMINIC scientific committee member, Associate Editor for IEEE Transactions on Components, Packaging and Manufacturing Technology, Guest Editor for the Journal of Electronic Packaging, and was co-recipient of the 2013 ICHMT Hartnett-Irvine Heat Transfer Award.
Expertise
- Fluid mechanics
- Particle sizing and motion tracking
- Dissolution modelling

Publications