Sorry, no people found for this search.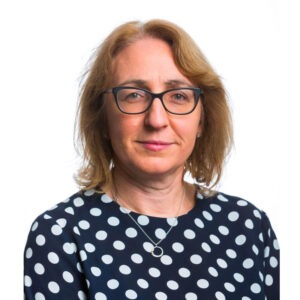 Prof. Abina Crean
Co-Principal Investigator & Medicine Theme Leader
University College Cork
Biography
Senior Lecturer in Pharmaceutics in the School of Pharmacy, University College Cork (UCC). B.Sc. (Pharm) and PhD in Pharmaceutics. Over twenty years' experience in formulation and pharmaceutical technology in a combination of commercial R&D, production and academic settings. More than 40 peer reviewed publications. Has graduated 10 PhD students and supervised 12 postdoctoral researchers.
Expertise
- Influence of processing on the solid state pharmaceutical materials
- Enhancing dissolution rate of poorly water-soluble drugs
- Design and characterisation of drug delivery systems
- Biophysical characterisation and formulation of biopharmaceuticals
Publications