Sorry, no people found for this search.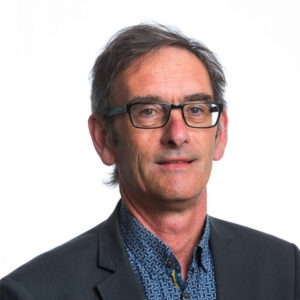 Prof. Alan Dobson
Funded Investigator Molecule I
University College Cork
Biography
Professor Alan Dobson has a Ph.D in Biochemistry from the National University of Ireland, Galway and is Chair of Environmental Microbiology in the School of Microbiology at University College Cork, Ireland.
From 2005-2014 he was Director of the Environmental Research Institute at UCC. His main research interests are the the study of microorganisms in either natural or artificial environments and their potential biotechnological exploitation. His group are focused at gaining a fuller understanding of how microbes survive, grow and interact in their various ecological niches; an approach which is fundamental to their exploitation for biotechnological applications.
He has to date published more than 140 peer-reviewed papers. In 1992 Prof. Dobson was awarded a Fulbright Scholarship and in 1999 the Royal Irish Academy Medal in Microbiology for his work in Environmental Microbiology.
In 2005 Prof. Dobson was awarded a D.Sc in Microbiology & Molecular Biology by the National University of Ireland in recognition of his contributions to research.
In 2013 he was elected to the Royal Irish Academy, the highest honour for an Irish academic.
Expertise
- Applied Microbiology
- Environmental Biotechnology
- Physiology and Genetics of Bacteria Yeasts and Fungi
- Fungal/Yeast genetics
- Medical and Food Mycology
- Mycotoxins
- Metagenomics
- Molecular Microbial Ecology
- Marine Biotechnology
Publications