Sorry, no people found for this search.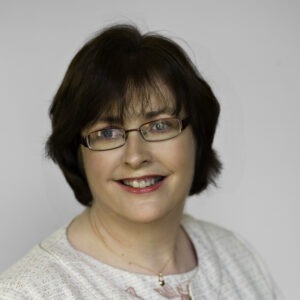 Prof. Anita Maguire
Co-Principal Investigator & Molecule I Theme Leader
University College Cork
Biography
Vice President of Research & Innovation; Director ABCRF and Professor of Pharmaceutical Chemistry at University College Cork. B.Sc. and a Ph.D. in Organic chemistry. Inaugural Chair of the National Forum on Research Integrity, she was Chair of the Irish Research Council for Science, Engineering and Technology, and is actively engaged in R & I strategic policy development. Prof. Maguire demonstrates excellent leadership within the field of chemistry as a member of the Advisory Science Council and the Irish Research Council as well as serving on the Governance Committees of six of the 12 SFI Research Centres in Ireland.
Expertise
Anita Maguire's research interests in Synthetic Organic Chemistry and Pharmaceutical Chemistry include: - Asymmetric synthesis - including biocatalysis and transition metal catalysis; - Novel synthetic methodology - incl. the use of diazocarbonyl compounds & organosulfur compounds in synthesis; - Leveraging Continuous Flow Technology in Organic Synthesis - Design and synthesis of bioactive compounds with pharmaceutical applications; - Crystal engineering; - Extensive interaction with the pharmaceutical industry both within Ireland and overseas is a key feature of the research team
Publications