Sorry, no people found for this search.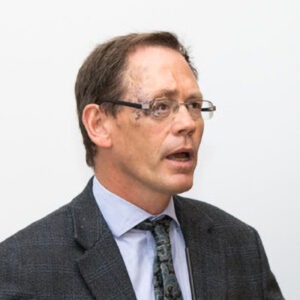 Prof. Edmond Magner
Funded Investigator Molecule I
University of Limerick
Biography
Edmond Magner studied at University College Cork (BSc) and the University of Rochester (PhD). After postdoctoral work at Imperial College and MIT, he developed electrochemical biosensors for glucose, ketones and haemoglobin at MediSense, Inc. and Abbott Laboratories.
He returned to Ireland to take up an academic position at the University of Limerick where he is now Professor of Electrochemistry in and Dean of the Faculty of Science and Engineering. His research focusses on the immobilisation and characterisation of enzymes for applications in biocatalysis, biomaterials, biosensors and biofuel cells.
Expertise
- Electrochemistry Bioelectrochemistry
- Biocatalysis
- Immobilisation of enzymes Biosensors
- Bioenergetics
- Mesoporous silicates
- Nonaqueous enzymology

Publications