Sorry, no people found for this search.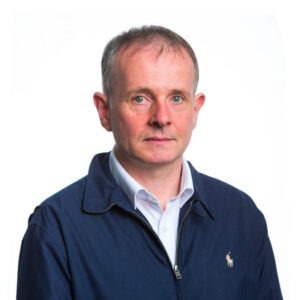 Prof. Paul Murphy
Funded Investigator Molecule I
NUI Galway
Biography
Joined SSPC in 2019. Obtained PhD in 1994 (NUI, then University College Galway). Worked as a Chiroscience postdoctoral fellow at the University of York (UK) and was then appointed to University College Dublin as a lecturer in Organic Chemistry. Visiting Researcher/Research Scholar at the University of Pennsylvania (1997), University of Mainz (2003) and Harvard Medical School (2015).
In 2008 appointed to the Established Professorship of Chemistry at NUI Galway and was Head of School of Chemistry until 2018. SFI Investigator since 2003. Main interests are in synthesis of bioactive compounds, particularly those based on biomolecules or natural products, including synthesis methodology development.
Expertise
- Organic Synthesis
- Synthetic Method Development
- Reactivity
- Carbohydrate Chemistry
- Glycolipid/Glycopeptide Synthesis
- Iminosugar Synthesis
- Glycomimetic Drug Design and Development
- Medicinal Chemistry
- Flow Chemistry

Publications