Sorry, no people found for this search.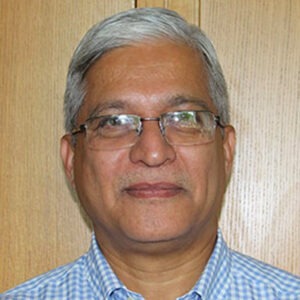 Prof. Vivek V. Ranade
Funded Investigator Manufacturing
University of Limerick
Biography
Vivek has recently joined Bernal Institute, University of Limerick as a Bernal Chair Professor of Process Engineering. His research aligns with the manufacturing theme of SSPC. He focuses on developing insights, innovations & intensified solutions for sustainable energy, water and chemicals including healthcare sector.
He uses computational flow modelling, hydrodynamic cavitation and MAGIC (modular, agile, intensified & continuous) processes to achieve this. Before moving to Ireland, he led chemical engineering at CSIR – National Chemical Laboratory, Pune, India. He has contributed significantly to chemical engineering science and practice. He has developed several performance enhancement solutions, software products and fluidic devices for variety of applications which are commercialised.
He developed new insights and methodologies for process intensification. He will be contributing to SSPC by developing new ideas and fluidic devices for continuous multiphase reactors/ processes and process separations (extraction, crystallisation, filtration and drying).
Expertise
- Expertise Process intensification & process engineering
- Multiphase reaction & reactor engineering
- Flow
- Multiphase flows & CFD
- Crystallization processes
- Hydrodynamic cavitation
Publications