Sorry, no people found for this search.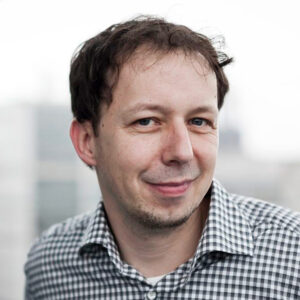 Prof. Wolfgang Schmitt
Funded Investigator Molecule II
Trinity College Dublin
Biography
Wolfgang is a Professor in the School of Chemistry and Head of Inorganic and Materials Chemistry Division at Trinity College Dublin. He studied Chemistry at the Technical University Darmstadt (TU), Germany and graduated as Dipl. Ing. (Chemistry) in 1999.
From 2002-2003 he worked as a postdoctoral fellow at the Royal Institution of Great Britain and in 2003 he was selected to join the International Centre for Young Scientists at the National Institute for Materials Sciences in Japan as an independent research fellow. During his time at TCD, he received research funding in excess of €5 million as sole PI from the European Research Council (ERC), Science Foundation Ireland, the Environmental Protection Agency, the Irish Research Council and Enterprise Ireland.
He published in internationally recognized, journals. Key articles have appeared in Nat. Commun., Angew.Chem. Int. Ed., Chem. Commun., J. Am. Chem. Soc., Chem. Sci. He presented his work at many international conferences and seminars and as keynote speaker.
Wolfgang's research focuses on synthetic coordination chemistry and supramolecular chemistry of hybrid organic-inorganic materials aiming to exploit these materials for sustainable energy applications (H2-based energy systems, water splitting) catalysis, gas storage, multifunctional and molecular magnetic systems.
In addition, his research activities are directed towards soft, biocompatible materials for drug delivery, regenerative medicine & sensing.
Expertise
- Coordination chemistry
- Self-assembly approaches to functional/soft materials
- Structural characterisation
- Catalysis
- Magnetism
- Crystal Engineering
Publications