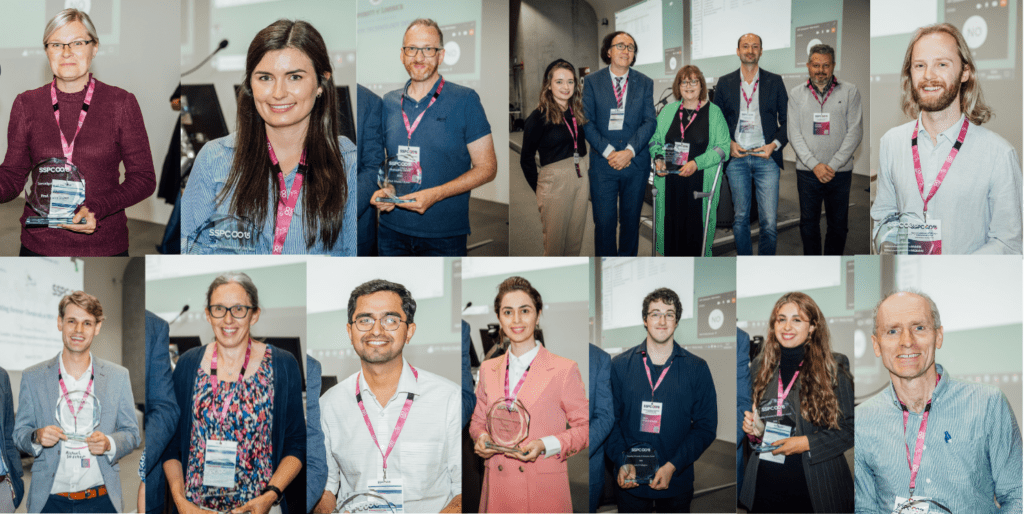 The SSPC Awards Series and Ceremony is an annual event that recognises the outstanding achievements of SSPC's researchers. This prestigious event celebrates the remarkable scientific outputs and contributions made by individuals and teams in the field of pharmaceutical research.
The awards aim to highlight not only ground-breaking scientific discoveries, but also celebrate individuals from diverse backgrounds who have made significant contributions to pharmaceutical research. The awardees of this ceremony are carefully selected based on their exceptional work in advancing knowledge and innovation.
By recognising excellence in research, the SSPC Awards Series serves as a platform to inspire future generations of scientists and researchers. It encourages collaboration, fosters innovation, and promotes a culture of inclusivity within the pharma research community.
This year the Graduate of the Year award was in memory of Liam Tully, Pfizer. Liam, who passed away recently was key in driving the establishment of the SSPC. He was of great character and such a great supporter and advocate for the Centre. He was seen as a leader and innovator for the sector and will be greatly missed.
SSPC award winners list 2022:
Investigator of the Year: Prof. Lidia Tajber
Graduate of the Year: Dr Alex Horan
Mentor of the Year: Prof. Martin Clynes accepted by Dr Finbarr O'Sullivan
Research Article of the Year: Radical-mediated thiol–ene 'click' reactions in deep eutectic solvents for bioconjugation, Mark D. Nolan, Andrea Mezzetta, b Lorenzo Guazzelli.
Academic Collaboration of the Year: UCC-UCD Collaboration, Katie S. O'Callaghan, Denis Lynch, Stuart G. Collins, Anita R. Maguire, UCC, Marcus Baumann, UCD
Commercial Activity of the Year: Michael Stocker
Industry Impact of the Year: Prof. Sarah Hudson, Resin Project
Education & Public Engagement Champion of the Year: Harsh Barua
SSPC Equality Diversity and Inclusion (EDI) Award: Jack O'Callaghan and Cristina Abascal Ruiz
SSPC15 Industry Champion Award: Tom O'Ceallaigh, MSD
SSPC15 Alumni Award: Mark Barrett, co-founder, APC Ltd. accepted by Barbara Wood