Minister Harris announces 62 research grants through the SFI Frontiers for the Future Programme to the value of €42 million
30th May 2023 – Minister for Further and Higher Education, Research, Innovation and Science, Simon Harris, TD, has today announced 62 grants valued at €42 million to support research across 13 Higher Education Institutions through Science Foundation Ireland's Frontiers for the Future Programme.
Minister Harris commented on the programme:
"These awards, supported under the SFI Frontiers for the Future programme, will enable research ideas to contribute new knowledge, solving problems faced by our society, while also providing a continuum of support from early career to established researchers, thus growing and retaining top talent in Ireland.
 The SFI Frontiers for the Future programme takes important steps to address gender imbalance and to provide support and opportunity for emerging investigators who are returning to their research after a period of leave."
Professor Philip Nolan, Director General of Science Foundation Ireland, said:
"I am delighted that we are funding 62 new research grants through the SFI Frontiers for the Future programme. A key action of SFI's strategy is to deliver 140 investigator grants every year to support excellent research and to attract top talent. The Frontiers for the Future programme is the primary mechanism to achieve this goal. It is vital that we invest in excellent and innovative research in Ireland. I would like to thank the Children's Health Foundation and Geological Survey Ireland for collaborating on this programme with SFI, allowing us to fund projects which will have a significant impact in key areas."
This programme was funded in collaboration with the Children's Health Foundation (CHF) and Geological Survey Ireland (GSI).
Congratulations to SSPC researchers nationally for securing €4.4M in funding, with projects focussed on vaccines, anticancer agents, treatment of resistant cancers, a new type of molecule that enhances pharmaceutical properties. substance that stimulates or suppresses the immune system and may help the body fight cancer, infection, or other disease and DNA targeting.
One of the 13 larger scale awards: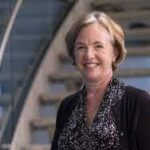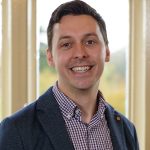 Elizabeth Topp, The National Institute for Bioprocessing Research and Training and Steven Ferguson, University College Dublin. Stable chemically modified mRNA vaccines, Value: €1,247,356
Projects – 5 of the 49 high-risk, high-reward research projects: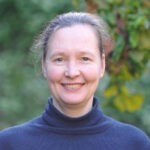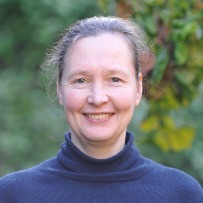 Andrea Erxleben, University of Galway. Novel Platinum-Based Mitocans for the Treatment of Resistant Cancers:  Synthesis, Targeted Delivery and Biological Studies, Value: €489,684. Novel metal-based cancer drugs will be developed which attack cancer cells from two distinct pathways simultaneously. The drugs will be encapsulated into functionalized nanocarriers for their selective delivery to breast cancer cells.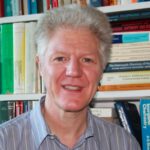 Declan Gilheany, University College Dublin. Small Nitrogen Bicycles: Constrained Molecular Geometry for Aza Bioisosteres, Encouraged Lewis Pairs and Pentavalent, Pentaco-ordinate Nitrogen, Value: €481,245. This project proposes a new type of molecule with a nitrogen atom in a special environment at the conjunction of two small rings (bicycle) of carbon atoms. One side of the nitrogen is crowded with atoms, while the other is quite open. We predict two far-reaching consequences: (i) the molecule is relatively smaller than normal, which should give enhanced pharmaceutical properties for >50% of all drugs; (ii) there is room at nitrogen for the attachment of more atoms – one more gives new catalysts for carbon capture, while two more would be a molecule that is supposed not be able to exist.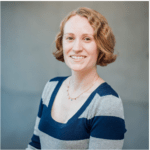 Doireann O'Kiely, University of Limerick.  Mathematical models for wrinkle technology (WrinkleTech), Value €466,109. This mathematical modelling research will significantly advance wrinkle technology by identifying new methods of creating and controlling wrinkles using an increased range of materials. Wrinkles are regular patterns that appear in compressed solid and liquid sheets, and can be used to increase solar cell efficiency, to build more versatile microfluidic devices, and for flexible electronics. Existing mathematical models are restricted to the simplest type of material behaviour, where wrinkles must be continually held in place. We will address industrially-relevant alternatives, in which permanent, rigid wrinkle patterns may be created.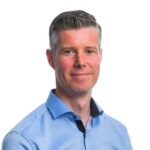 Darren Griffith, RCSI University of Medicine and Health Sciences. Development of Pt-based PROteolysis TArgeting Chimeras (Pt-PROTACs) as Molecular Probes for Pt-binding proteins and Next Generation Anticancer Agents, Value: 535,065 .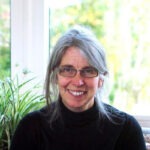 Jakki Cooney, University of Limerick. Dynamic communication networks controlling immunomodulatory enzyme specificity and activity (DyNetIME), Value: €623,085. The current state-of-the-art biological drugs are monoclonal antibodies (MAbs). MAbs are highly specific for their targets. However, each MAb binds a small number of target molecules, generally one. Therefore, MAbs are given in large doses, which is costly and increases the risk of adverse reactions in the patient. Our strategy is to harness the high specificity of biological catalysts (proteases) to develop new therapies targeting triggers for human diseases. Proteases, unlike MAbs, bind, destroy and release their targets and can do this thousands of times. This means very small amounts need to be given as therapies, reducing costs and risks.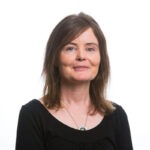 Susan Quinn, University College Dublin. PhotoGene: Photoactive Nucleic Acid Probes Towards New Diagnostics and Therapeutics, Value: €602,648