Alice Parkes, PhD student at University of Limerick undertook a 5-month placement with The Janssen Pharmaceutical Companies of Johnson and Johnson in Beerse, Belgium. Alice is supervised by Emmet O'Reilly at Chemical Sciences and Bernal Institute, University of Limerick and was supervised by Noor Al-Rifai, Sune Andersen and Chris Galle at Janssen.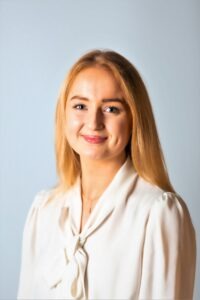 Read about Alice's experience on a PhD placement with Janssen, Beerse, Belgium:
I had an invaluable PhD industrial placement at Janssen in Beerse, Belgium. The site facilitates research and development in various therapeutic areas in drug discovery and drug product development including neuroscience, oncology and infectious diseases. I worked on a spray drying project which was a collaboration between Oral Solids Development, Process Engineering and Parenteral and Liquids Development. I had previous experience working with spray drying and various analytical tools which allowed me to bring expertise from my PhD to the project. I discovered that the range of equipment we have in the Bernal Institute, University of Limerick, is in use in the pharmaceutical industry daily and that my experience from my PhD project work is very relevant for industry projects.
The placement experience will have a great impact on the rest of my PhD as I have a better understanding of what challenges need solving in the pharmaceutical industry. The culture at Janssen allowed me to develop as an independent researcher as it offered networking opportunities, training opportunities and allowed me to develop technical skills. I have also gained confidence in my abilities as a researcher as I know I can adapt well to working in industry and new areas of research.
While at Janssen I was a Steering Committee Member of the Janssen Benelux Postdoc and PhD Student Community which also allowed me to develop skills for planning and hosting various trainings and events. As a result, I was fortunate to gain many connections and expand my network over the 5 months. I also availed of the opportunity the get tours of different areas on site including the continuous manufacturing line and the pilot scale spray dryers. I had the opportunity to travel to another Janssen site in Geel to get a tour of the production scale spray dryers which has given me a greater perspective of my project work in spray drying.
The industrial placement experience has made me more aware of the positions to aim for in the pharmaceutical industry and how I can use the next year and a half remaining in my PhD to prepare for it. Overall, the experience has made me more motivated and enthusiastic about the projects I am working on with SSPC at the Bernal Institute, University of Limerick and make me look forward to the future working in pharmaceuticals.