Interested in a PhD in the area of pharmaceutical nanoparticles: We are looking for an Engineering graduate (e.g. Chemical Engineering, Mechanical Engineering, or others) to join SSPC's Manufacturing Theme.
Host Institute: University of Limerick
Start Date: November/December 2020
Supervisors: Dr Luis Padrela, Prof. Gavin Walker
How to Apply: Please send a cover letter, a CV and a transcript of your BSc and/or MSc degrees to [email protected] or [email protected] before 1st November 2020.
Project Title: Development of novel manufacturing methods of pharmaceutical nanoparticles
Brief Project Description: Poor solubility and polymorphism of Active Pharmaceutical Ingredients (APIs) represent major challenges in pharmaceutical science and engineering for the manufacture of drug substances. There is an ever-increasing need for efficient manufacturing and formulation approaches which are capable of producing APIs (Active Pharmaceutical Ingredients) with appropriate physicochemical properties and bioavailability. The manufacture of nanoparticles of poorly soluble drugs with enhanced solubility and bioavailability provides the opportunity to bring new medicines to market.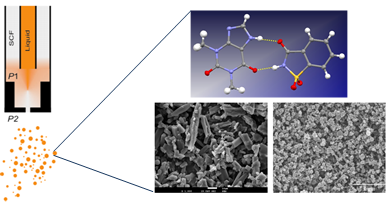 This project will focus on the engineering of new processes to produce and isolate advanced active pharmaceutical nanomaterials. It will also generate fundamental knowledge and understanding on the production of the drug nanoparticles with enhanced properties such as increased solubility, stability, purity and drug release.