Yesterday, SSPC and partners ran an event for project called LongActNow, a European programme focusing on long-acting oral medicines for complex therapeutics (https://longactnow.eu/).
The project is based on long acting (LA) medicines for complex therapeutics needed now and will work on developing long acting injectable suspensions of drug particles. The project fuses together the capabilities of these four significant international academic and industrial centres with specific expertise in crystallisation, solution behaviour, modelling, solvent switching, pharmacokinetics and formulation.
The programme, co-ordinated by Prof. Sarah Hudson, University of Limerick (UL), worked with Dr Luis Padrela, UL, Prof. Gabriele Sadowski, Technische Universitat Dortmunt (TUD), Dr Bruno De Witte, Dr Alain Collas and Dr Noor Al-Rifai, Janssen Pharmaceutica and partnering with SSPC Investigator Prof. Lidia Tajber at Trinity College Dublin (TCD).
The project produced five Early Stage Researchers (ESRs) trained in crystallisation and formulation to a PhD level, Mariana Hugo Silva, Fidel Méndez Cañellas, Amábille Petza Kloc, Fatima Anjum and Snehashis Nandi. This will include a unique capability to optimise the stability and duration of activity of injectable suspensions for complex APls and will nourish the creativity, entrepreneurship, management and business skills of ESRs in the domain of drug development and manufacturing.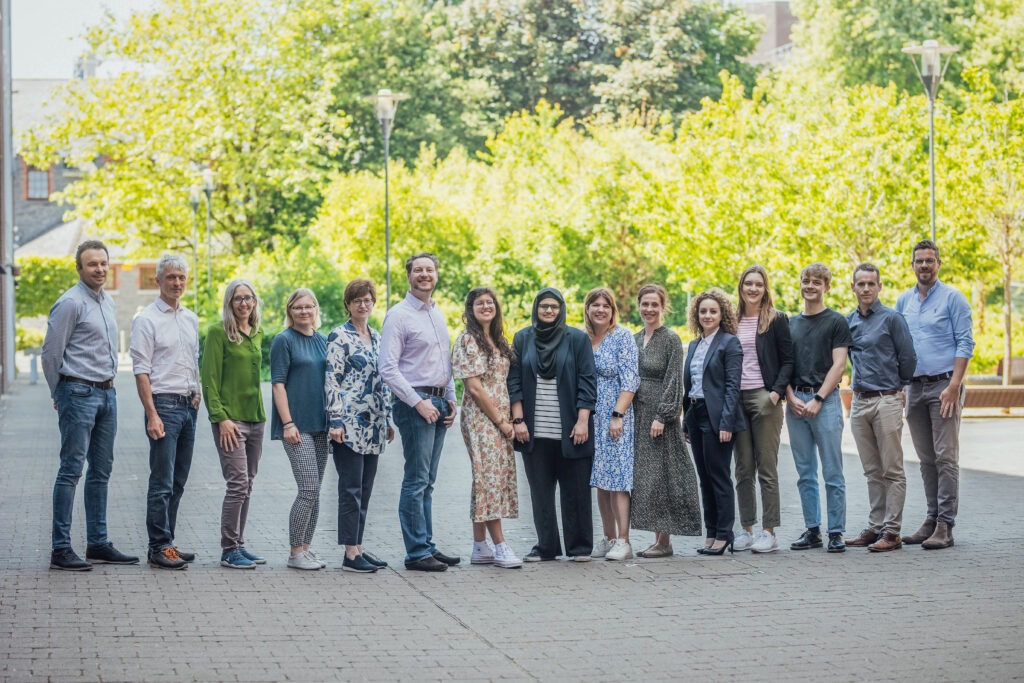 Pic: Brian Arthur
The day ended with a panel discussion on the 'Challenges and opportunities towards wider adoption of bottom-up sizing approaches' with Dr Alain Collas Janssen Pharmaceutica, Prof. Sarah Hudson, UL, Prof. Lidia Tajber, TCD and Dr James Green, UL.
Long-acting injectable medicines are critical to the health of patients around the world. Such medicines are commonly used for diseases such as schizophrenia, birth control, diabetes and rheumatoid arthritis. They are important to society and can be used to improve patient adherence and access to treatment. These drugs have transformed therapy for schizophrenic patients, who often struggle to remember taking medication.
Long-acting medicines allow the development of long acting contraceptives for women, which can be taken without the knowledge of their partner or family. In addition, underdeveloped nations could afford long acting contraceptives, as it saves them money in the long term by reducing instances of unwanted pregnancies.
LongActNow will advance European research in the field of crystallisation technologies, more specifically the design, development and optimization of prediction and production technologies to produce medicines with well controlled physical and pharmacological properties.
The Marie Skłodowska-Curie Actions (MSCA) 2019 call for Innovative Training Networks (ITN) under Horizon 2020 supports the training of early-stage researchers. The ITN scheme supports competitively selected joint research training and/or doctoral programmes, implemented by partnerships of universities, research institutions, research infrastructures, businesses, SMEs, and other socio-economic actors from different countries across Europe and beyond.